Septic Tank Installation & Repair
Septic Tank Installation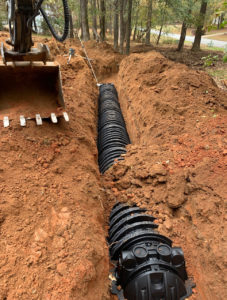 Correct septic tank installation is critically important for a home's long run safety and value. If done correctly, and maintained properly, a septic system will last beyond 30 years. Freshwater Septic has years of experience designing and implementing high-quality septic systems that withstand the test of time.
If you have questions about the installation of a septic system, you're not alone. Not all septic system installations are the same. Here are some factors to consider when discussing a septic tank installation.
Factors:
Location: perhaps the most important factor when installing a septic tank, the location must be somewhere that can drain properly and won't need to be dug or built on in the future.
Tank Size: for homes with two or three bedrooms a 1000-gallon tank is sufficient. If you have five bedrooms or more a 1,500-gallon tank or greater is required.
Tank material: septic tanks can be made of plastic or concrete and are similar in price. Plastic tanks are used more often on replacements for simplicity reasons.
Soil Condition: Rocky soil or soil that holds water (low areas) can cause major issues.
Lift Station: If it is not possible to maintain a great enough slope, a lift station may be needed. This lifts wastewater from the septic tank so it can use gravity to drain in the leach field properly.
Weather: installation usually takes a couple of days but can be delayed by rain and or permit requirements.
Freshwater Septic takes into account all of these factors in order to install the most appropriate septic system for your home. If you are looking for a company that values quality and efficiency to install your septic tank, schedule a service today!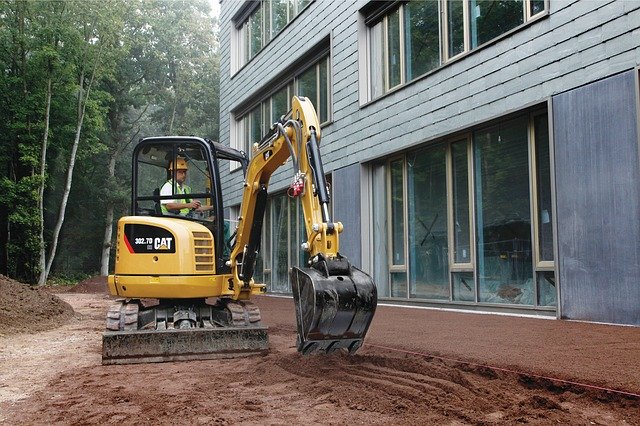 Septic Tank Repair
Freshwater Septic understands the importance of quickly and thoroughly restoring your wastewater system back to a functioning state. We also understand the difference between a patch up and a repair. A repair is something you only do once.
Septic tank repairs are needed for a number of different reasons:
Reasons for Septic System Repairs
Broken Pipe: broken pipes can lead to flooding or a backed-up system. Pipes can break from old age, moving soil, improper use, and spreading tree roots.
Damaged Drain Field: roots can also grow and damage drain field pipes. In addition, your drain field can be damaged if it gets driven on. Be sure you know where your tank and drain field are located to avoid driving over that area.
Leaky Tanks: Even the strongest materials degrade. Concrete tanks can crack, plastic tanks can be worn down. A leak directly from a tank can be hazardous and should be inspected as soon as it is found.
Broken Baffles: baffles are the contraptions that filter out solid waste from the septic tank. If these are broken your septic system could get backed up.
If you are having trouble with your septic system and not sure what may be the problem, let the professionals at Freshwater Septic inspect your system. We will give you an honest evaluation and honest advice for the best plan of action.
Schedule a Service