Professional Septic Services
Freshwater Septic offers the highest quality septic services to repair septic tank damage and maintain an efficient, long-lasting septic system. Our team of professionals have years of experience. From septic installation and repairs, to septic backup maintenance, we have the experience and the tools to help get your septic system working properly again. Unlike other companies, our main focus is on septic systems, meaning that we offer our clients focused septic services backed by an expertise in the wastewater and septic tank industry.
We also offer excavation services that can precede design and installation of your septic system, so that your construction project is done right for septic from the start.
Find more information about our services from the pages below!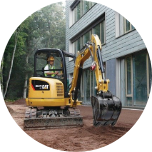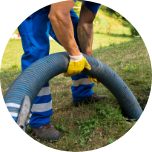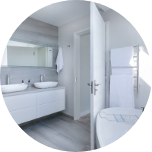 Schedule an appointment with our team today to have a consultation about which septic service is right for your needs. For questions about our septic services, give us a call to talk with Freshwater Septic owner Jeremy, or one of our septic professionals. We'll send one a technician to your home to consult with you and check out your septic system in order to create an appropriate plan of action. Providing septic services that homeowners can trust is our first priority!